May 28, 2014
New book "Being Useful" authored by Lama Ole Nydahl released in Polish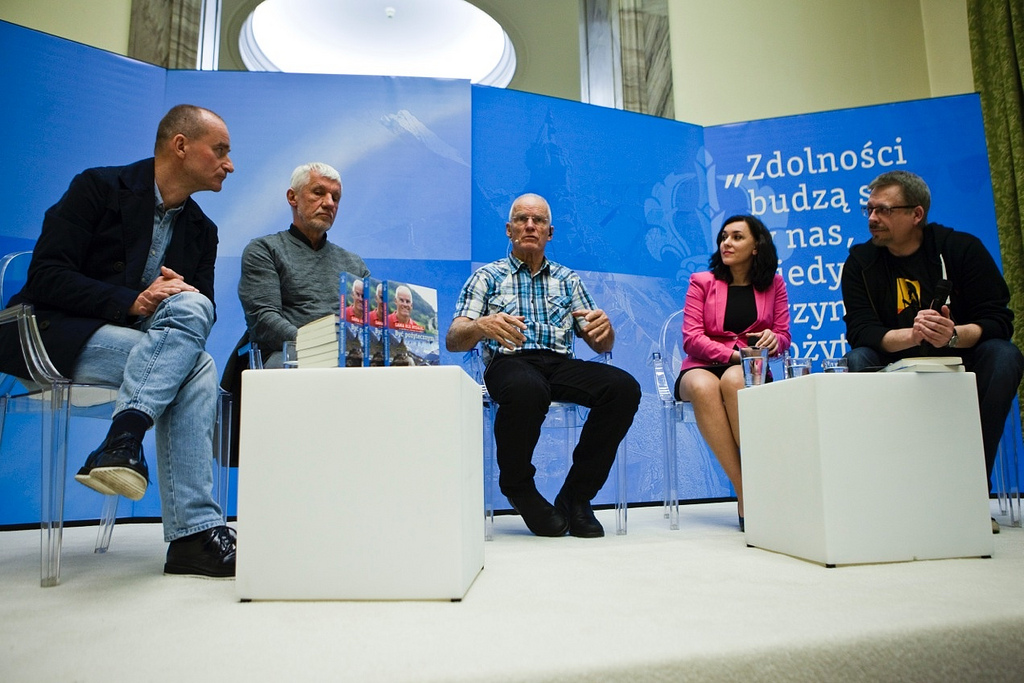 The newest book by Lama Ole Nydahl Being Useful (Byc pozytecznym in Polish) has just been published in Poland. Translated from the German "Nützlich sein", the book clearly highlights the points where Buddhist wisdom can be brought into our modern societies and really help people develop their own potential. Lama Ole Nydahl is a successful author, having written several Buddhist books that have been translated into many languages.
On the first day of his visit to Warsaw, Lama Ole Nydahl took part in an open discussion panel. Among the panellists were Wojciech Eichelberger, a well-known Polish psychologist, and Sylwia Zarzycka, a lawyer and founder of a foundation helping children with terminal illness. For more than an hour, they talked about the similar values that Buddhism and highly developed Western culture stand for: altruism, compassion and freedom of choice. Being useful was also the subject of Lama Ole's live interview for Good Morning TVN, as well as another Polish TV channel during those two days.
As usual, Warsaw warmly welcomed Lama Ole's activity – more than 3,000 people attended his public lectures. The Warsaw Buddhist Center "Stupa House" is one of the biggest and fastest-growing Diamond Way Buddhist Centers in Poland. It's constantly expanding, and during this visit Lama Ole Nydahl officially opened the construction of the Buddha Hall, which will be a place for meditation, cultural events and the seat of the Polish Karma Kagyu Association.